We're the post construction clean up experts!
Now that you have invested so much time, money and effort into remodeling or building your new homes / offices we're certain you'll want its final presentation to be clean and beautiful. Don't let your customers move in until Midwest Restoration provides the after construction clean-up. Post construction clean up requires special techniques to insure your dust does not return. Midwest Restoration has special post construction crews. Your building's debut is of utmost importance and with our construction clean-up, the interior and exterior of your property will look clean, smell fresh and instill a sense of pride among its new occupants.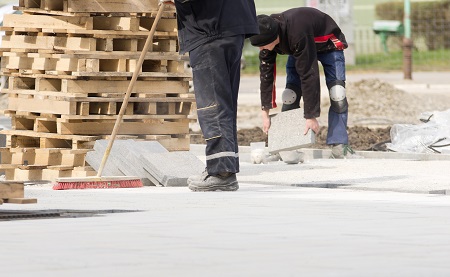 Contractors and Homeowners throughout the Tri-State area rely on us to remove dirt, dust and debris that construction companies leave behind. We do the elbow grease so that you can get back to business. When we are through, your new buildings will be ready for occupation!
During post construction clean-up we can also provide a strategy for an on-going, regular cleaning and maintenance program to keep your facility looking its best day after day, year after year. Midwest Restoration is a construction cleaning company you can trust. Wether it be for new construction cleaning or just partial construction cleaning. For more information on our construction clean-up services please Contact Us We will be happy to answer all of your questions.
Post construction clean up can include but is not limited to the items below:
Cleaning cabinets and drawers inside and out.
Cleaning counter tops and sinks, fixtures polished.
Cleaning bathtubs, shower stalls, toilets, and shower doors.
Stained woodwork (cabinets, etc.) shall be wiped down with polish after Cleaning.
Cleaning of fireplace complete.
All floor coverings cleaned.
Mirrors and all glass cleaned and polished.
Appliances removed of coverings and wiped.
Vacuuming of all carpets.
Removal of all carpet and pad remnants.
(Larger carpet scraps shall be left in hall closet for owner's use.)
Sweep, scrape and hose off stairs, landings, walks, decks, patios,and garage floors.
Interior trash and debris can be hauled off, with unit ready for walk-thru inspection. (prior notice required)
Containers are available if required, purchase order necessary.
Washing all windows, interior and exterior, and cleaning all tracts.