"You'll get the cleanest, fluffiest, healthiest, longest lasting carpets on the planet!" and why shouldn't you?
Hi my name is Kendall, owner of Mid-West Restoration Services. Over the last 15 years I've had the privilege of helping thousands of your friends and neighbors get the most sparkling carpets and rugs they've ever seen. In fact, many tell me they love taking their shoes off and rubbing their toes in the soft, fluffy carpet after they get the most thorough cleaning ever.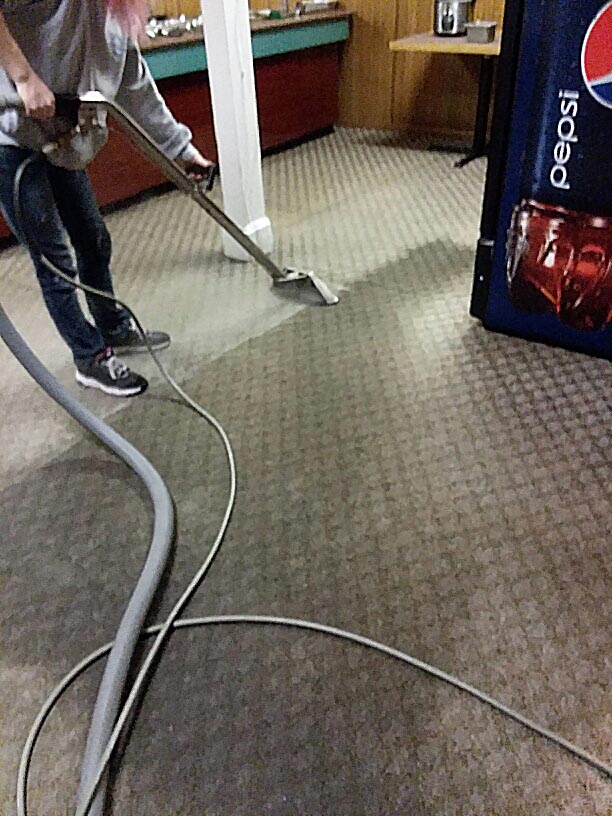 They told me they wanted more..and I'm giving it to them!
Many of my new clients have told me they were sick of the "cheap, top surface only cleaning" their carpets were getting from other cleaning companies. I am constantly seeing and hearing of the results from these un-educated cleaners.
Don't become a victim of un-ethical cleaners!
They use harsh, cheap, and even dangerous cleaning agents (leaving toxic amounts of chemical residue in your home.) Some of these residues are not even safe for your pets much less your children. The chemicals that these un-educated cleaners use are so harsh that they strip the life from the carpet fibers adding years to the wear age. Some of these cleaners use portable machines that don't even pull out all the embedded soil debris that ends up at the lower part of your fibers which will cause your carpet to wear faster. This means you're going to need to replace your carpets sooner (big bucks!)…and that your home won't be as healthy. These type of cleaners are untrained, unethical, and downright unscrupulous cleaners. So not only will you pay more in the long run by going with "cheap cleaners" – you won't be enjoying all the benefits of a great looking carpet, and a safe HEALTHY home.
Clients of mine say they feel healthier after we clean their carpets!
I'm not only dedicated to giving your carpets & rugs the most thorough cleaning ever – I'm also dedicated to helping improve the quality of your life by making your home the optimal healthy environment for you and your family.
This is why I offer a FREE In-Home Carpet Evaluation where I take a close look at your carpet and tell you exactly what will help them look their best, and what we can do to remove anything from them that could be causing an unhealthy environment in your home.
If all you want is a cheap, brush-the-dirt-off-the-surface-cleaning, we respectfully ask that you call another carpet cleaner. However, if you want the most value for the price, call Mid-West Restoration Services!
IICRC Certified Company and technicians