WATER DAMAGE RESTORATION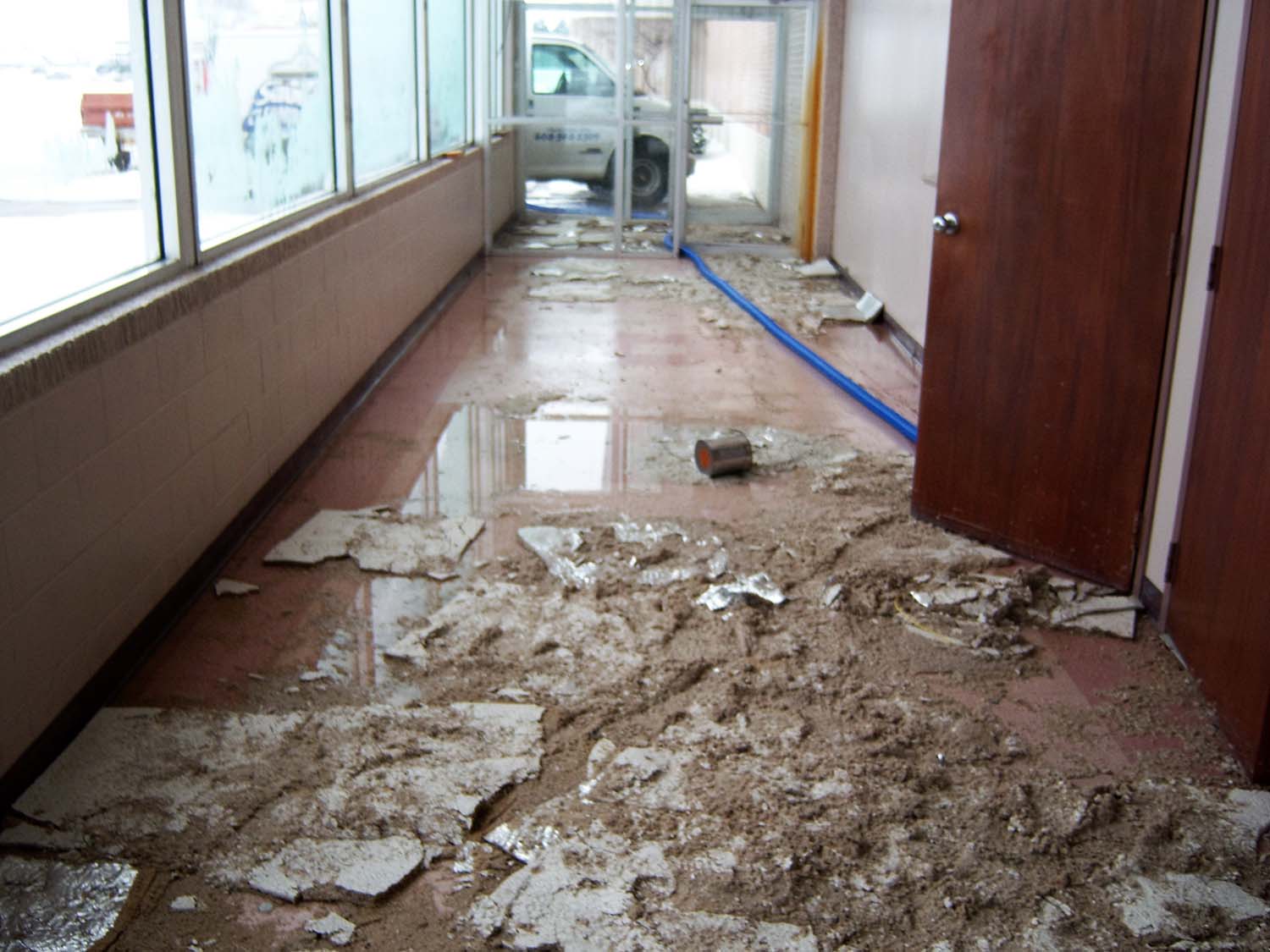 Mid-West offers a wide variety of services necessary to mitigate structural damage and reduce loss of personal property due to water damage and flood damage or sewage back up. Our team will respond quickly to cleanup damages to wet or flooded basements, sewage contamination, storm damages for residenital and commercial properties. We will deploy the following services to work to restore your property safely: water extraction and pump outs, complete structural drying, dehumidification, mold and sewage remediation, and offsite content cleaning with the use of our state of the art ultra sonic cleaning system a large storage area within our warehouse.
We use all of the latest equipment including dehumidifiers, air movers, air scrubbers, Injectidry and stucual drying systems to properly and thoroughly dry out your property. All necessary steps are taken in evaluating the damages to your property and we will attempt to save all building materials and contents to provide you with expert service. We will work directly with you or your insurance company at your preference.
If you have water damage due to heavy rain, power failure, broken appliances, foundation leaks, sump pump failure or an appliance malfunction, we are available for emergency response to help minimize damage. Our certified IICRC technicians are experts in handling wet or flooded basements, drywall, ceilings, hardwood floors and carpeting.
We also offer cleanup and restoration services for boats and recreational vehicles. Working with a professional restoration firm will help minimize your residual water damage and prevent the spread of mold.
Mid-West uses specialty equipment that helps determine moisture levels and finding hidden water damage in assessing a strategy to restore a property that has suffered from water damage.
Call (608)348-3037 for 24 hour emergency service 24/7